GME Wellness Services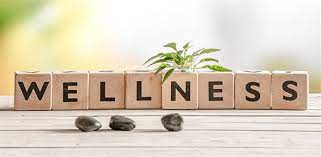 The UW Graduate Medical Education Office offers FREE and CONFIDENTIAL counseling services for trainees & their partners, and referrals for FREE visits with a community psychiatrist and a learning specialist. They can help with managing stress, to gain perspective, work through emotional distress, and to better care for overall health and wellness.
Individual Counseling
Couples Counseling (includes partners)
Debrief after adverse event
Support groups
No limit on the number of visits. 
No billing or any medical record.
---
Wellness Services for UW Employees
UW employee support resources: Help for UW Medicine employees and their household members who live in Washington State navigate a variety of mental health resources. https://faculty.uwmedicine.org/employee-mental-health-support/
UW peer support: Talk to a trained peer (confidential) about some of the stresses you experience being an intern, https://faculty.uwmedicine.org/p2p/
UW Medicine Employee Mental Health Support Program Intake Survey: https://redcap.iths.org/surveys/?s=CYCXL3HXRE
Safe Campus Crisis Service for UW: 206 685 7233 https://www.washington.edu/safecampus/
Physician support line: (Free confidential phone support provided by trained psychiatrists) 8 am to 1am EST: (888) 409-0141
CareLink: 5 free counseling sessions to UW employees: (866) 598-3978 https://hr.uw.edu/benefits/uw-carelink/
WPHP - Washington Physicians Health Program: Consultation and ongoing services: 206 583 0127 https://wphp.org/
---
Additional Resources
BIPOC therapist search engine: https://www.multiculturalcounselors.org/
The National Alliance on Mental Illness - NAMI: BIPOC mental health resources, https://namiseattle.org/bipoc-mental-health-resources/
Seattle Central BIPOC resources: https://seattlecentral.edu/campus-life/student-support-and-services/counseling/bipoc-resources
Crisis Line: (anytime you feel you need to talk to someone) available 24/7 with trained phone workers: (206) 461-3222
HelpPro: https://www.onlinetherapy.com/
TendHealth: Mental Health care for healthcare professionals, https://tend.health/