UW GI History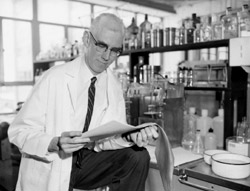 The University of Washington Division of Gastroenterology (UW GI) was established in 1949 by Dr. Wade Volwiler who led the division for 31 years. Dr. Volwiler was a gastroenterologist and physician-scientist who studied malabsorption in the gastrointestinal tract. Gastroenterology (GI) includes a range of luminal GI, pancreaticobiliary, and hepatic disorders. Our division has thrived over the years including having expanded from 2 to 59 faculty members. UW GI spans seven campuses in the Pacific Northwest Region: The University of Washington Medical Center (Montlake, Northwest Hospital, and Eastside Specialty Center), Harborview Medical Center, the Fred Hutchinson Cancer Center, VA Puget Sound Health Care System, and Spokane Liver Clinic.
Mission
To restore digestive health through outstanding patient care, breakthrough discovery, and exceptional teaching.
Vision
UW GI is a cohesive team comprised of a diverse group of individuals equally invested in setting the standards for GI care delivery, research, and education.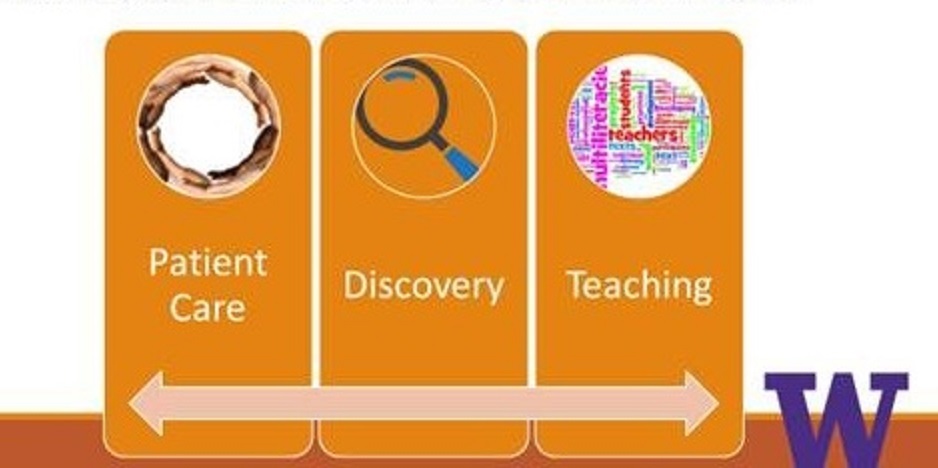 Patient Care
UW GI provides the highest quality of care for a wide spectrum of GI diseases to approximately 40,000 patients.  At present, we hold over 20,000 clinic visits annually and perform nearly 3000 endoscopic procedures per month. We specialize in the diagnosis and medical and endoscopic management of general and complex GI diseases.  We aim to not only manage acute and chronic illness but to restore digestive health for all of our patients.   
Our faculty have expertise in a variety of disorders, and our patient care program includes several major components. Gastrointestinal pathology services assist patients and their physicians in the correct diagnosis of GI symptoms; therapeutic endoscopy provides patients with avenues for treatment of pre-cancerous bowel diseases; and our hepatology and liver transplant services provide clinical services for patients with hepatitis and other chronic liver diseases.
Our faculty conduct research, perform and supervise clinical procedures, and see patients in seven academic practice sites.
Patient Care Programs
General Gastroenterology Clinics

Colorectal Cancer Screening and Prevention

Inflammatory Bowel Disease 

Multidisciplinary Center

Small Bowel & Celiac Disease Center

Therapeutic Endoscopy Program

Gastrointestinal Motility Clinic

Liver Care Line: General Hepatology

 & 

Transplant Hepatology

Pancreatic Care Line
Clinic Locations
Our clinics accommodate referrals directly from community physicians and through the UW Medicine Contact Center at 206.520.5000, which directs the referral to the facility best aligned to the patient's immediate needs. Further, we aim to minimize patients' travel time and sedation and will consolidate procedures as much as possible, depending on the nature of the procedures.
Research
UW GI faculty lead research across our division, including UWMC, FHCC, and the VA. Our investigators are pushing the bounds of innovation and are at the frontier of scientific discovery for luminal GI, hepatic and pancreaticobiliary diseases. Our division has approximately $8.4 million in research funding. In addition, our VA faculty lead projects totaling over $70 million in budget for the study durations.  
Research highlights
Biorepository

The Gut Microbiome

Colorectal Cancer 

Esophagitis and esophageal cancer

Diverticular Disease

Liver diseases and Liver Cancers

Pancreatitis and pancreatic cancer

Inflammatory Bowel Disease (IBD)
Education & Fellowship Training
We are proud to provide excellent training programs for fellows that are rigorous but nurturing. UW GI has an enviable record of training fellows who become highly successful in their academic careers. In addition to our traditional GI training track, we offer a one-year ACGME-accredited fellowship in Transplant Hepatology (which can be completed either as a third-year GI fellow or 4th-year fellow) and a one-year non-ACGME fellowship in Advanced Therapeutic Endoscopy. Fellowship training is also supported in part by a T32 training grant from the National Institutes of Health.
UWGI Division Leadership
The Division of Gastroenterology was founded in 1949 and has 

thrived throughout the years, expanding from 2 to 59 faculty members.
Meet our Division Heads, Drs. Wade Volwiler, David Saunders, Sum Lee, Toan Nguyen (interim), John Inadomi, Cynthia Ko (interim), and Rotonya Carr.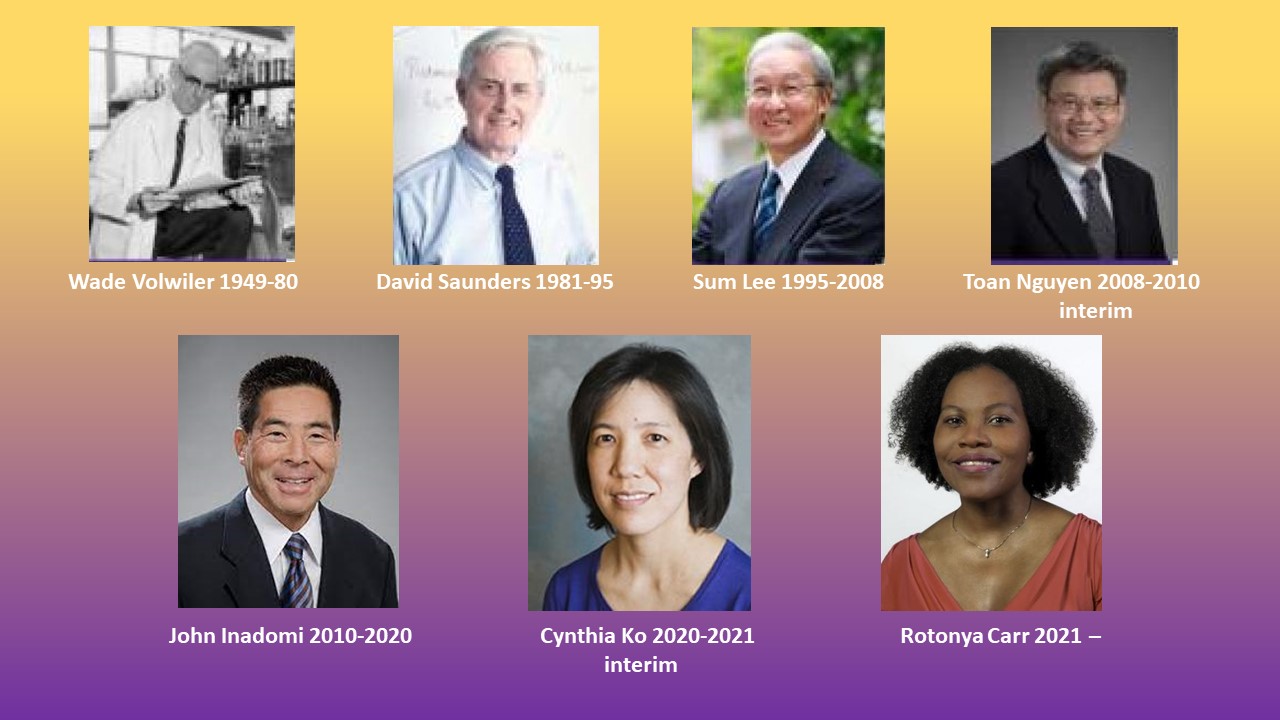 Connect with us