Clinic overview
Motility is the synchronized movement of the muscles and nerves pushing food through your digestive tract. Motility disorders, also known as dysmotility, occur when the muscles and nerves do not function as they should. Motility disorders can affect the GI tract including the esophagus, stomach, small bowel, large bowel, and anal sphincter.
Our team provides personalized consultative recommendations for you and your referring gastroenterology provider to help diagnose and treat these diseases.
We provide consultation for the following GI Motility Conditions:
Esophageal motility disorders
Stomach motility disorders
Small bowel motility disorders
Large bowel motility disorders
Anal sphincter disorders
Gastrointestinal Motility Services
GI Motility Testing: esophageal manometry, esophageal pH impedance testing, pH monitoring (BRAVO testing), anorectal manometry, EndoFLIP.
Hydrogen Breath Testing: small bowel bacterial overgrowth, intestinal methanogen overgrowth, and carbohydrate intolerance (ie fructose and lactose) 
Comprehensive Clinic Consultation: with a referral from the patient's primary gastroenterologist.
Consultative Appointments and Test Referrals
Consultative clinic appointments to the GI Motility Clinic should be directed to fax number (206) 668-1130.

The GI Motility Clinic requires that the referral come from the patient's primary gastroenterology provider.

All referrals for testing below should be directed to the Center for Esophageal and Gastric Surgery, fax number (206) 598-6480:

Esophageal manometry
Esophageal pH impedance testing
BRAVO pH testing
Anorectal manometry 

All referrals for testing below should be directed to fax number (206) 598-4303:

Wireless motility capsule (SmartPill)
EndoFLIP
Hydrogen breath tests 
Providers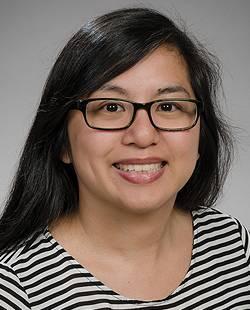 Clinical Associate Professor of Medicine
Dr. Eugenio's clinical interests include GI motility disorders and GI motility testing. She strives to give comprehensive recommendations incorporating the GI Motility perspective and other chronic diseases that may be associated with GI motility disorders.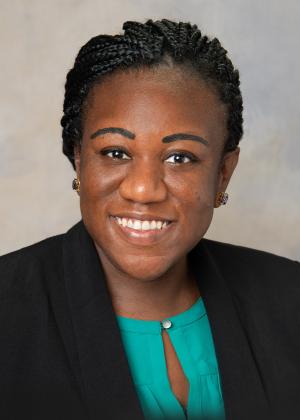 Clinical Assistant Professor of Medicine
Dr. Ray's clinical interests include pelvic floor dysfunction and esophageal motility disorders. She believes in patient-centered medicine and a collaborative team approach to providing the best patient care experience possible. Her goal is to make patients active participants in their overall health and well-being.