The Gut Microbiome
Through philanthropic support, UW GI launched the GI Microbiome Center which serves as a hub of collaboration and connectivity for researchers and clinicians at the University of Washington and its affiliated campuses to advance the understanding of the dynamic interaction between microbes, the microbiome, and the host. The Microbiome Center was established in 2016 and offers several core technical services, training, and consultative services to support the growing microbiome research community.
In addition to work supported by the Microbiome Center, UW GI faculty have developed innovative ways to educate communities about the role of food on the microbiome and GI health. The "Gut Bites" blog is one example of how our GI faculty distill microbiome science to make it accessible to all.
What is a microbiome?
At mim_c, we are interested in studying microbial assemblages that have coevolved due to inhabiting the same environment. While these microbiomes are found in nearly all habitats on earth, we are particularly interested in those that impact human health or are critical for sustaining our environment. These encompass the distinct microbiomes that can be found at different sites on our bodies, such as our gut and oral cavity, and in habitats like the roots of plants that provide sustenance and contribute to the health of our planet.
Mission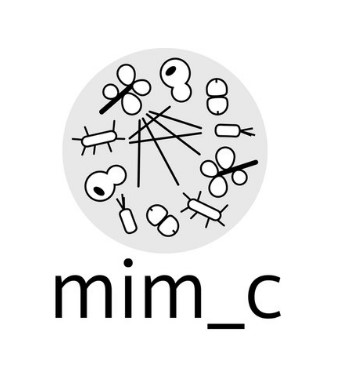 mim_c aims to catalyze the advancement of microbiome sciences at the University of Washington and neighboring institutions in the PNW. Microbiome research is inherently interdisciplinary; thus, a key function of mim_c is to connect scientists with diverse expertise to one another and enable resources. Through these efforts, we aspire to build a foundation upon which impactful discoveries and therapeutic advances in the microbiome sciences can be built.
Learn about services, projects, and events
Meet the team